Home
Shoutbox
If you find any errors on the site please let an admin know ❓
Well after last night race things are now tight. after dropping 4 worst rounds HITMAN and DON are equal on 844 with Brett on 747 bad night for Don having 2 drop outs allowing Hitman to close the gap
so do we now change back to Discord
No staying with TS for now. TS, liveracers shown on the home page
Race Day, WEC 6 hours of Circuit of the Americas ➡
Squirrel can you let me know what you flight details are for the 12hour so i can book my around the same time
Brett have you booked the camping sites if so what numbers are they. I have noticed on the camp site that the Paddock and Mcphillamy are already sold out
ACF3 (Assetto Corsa Formula 3 Championship) is open for Sign Up. Server name ACF3. Round one Mosport 4th November.
RACE NIGHT TONIGHT GT Highlands raceway
Sorry missed the race was in Sydney and didn't:x home till late. 🙁
With the S397 GT Pack now released, please go to the poll and vote, which mod you would like to use in the 2018 WEC Series. Link to Poll:
2018 GT Mod Poll
rF2WEC
Hi guys, the Fuji Server looks like its got the wrong build. I have 1109 but the server wont let me in because its 1108. What can I do to get around this?
we will update the servers today
rF2 Servers will be down for a couple of hours while we do some work on them
Don't forget guys RACE NIGHT TONIGHT GT
WEC Server has been updated with the latest skin pack Link:
WEC_SKINSPACK_1_2.rfcmp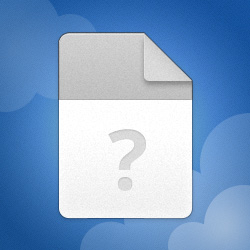 mediafire.com/file/ggxz1v180og3apy/WEC_SKINSPACK_1_2.rfcmp
we will be running next wednesday Don couldn't get on last night due to server not updated
Ok cool, all servers are up to date running version 1109
We have a test server up with the S397 GT3 Pack.
rF2WEC.com
– S397 GT3
the serv with fujii is down ?
Where the server for fuji?
Look like the server is down and brett is no around. I will put a server up for practice with the name WEC Practice same PW as the race server give me about 15 minutes to set things up